$10,000 donation for the second year by Raed Milhem
$10,000 donation for the second year by Raed Milhem
IN MEMORY OF MOHAMMAD AYYASH MILHEM (1927-2015)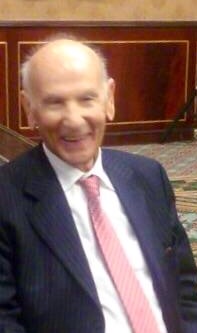 I am gratified to report that our colleague, Raed Milhem, and for the second year has chosen to honor his father, Mr. Mohammad Ayyash Milhem, through a $10,000 donation to the National Arab American Association of Engineers and Architects to support its programs.
The donation was made by Mr. Raed Milhem through the Center for Arab American Philanthropy (CAAP) via a Donor Advised Account to the benefit of our National association.
This continued commitment reflects well upon the credibility of our organization and upon the quality and dedication of our members.
I want to offer my sincere appreciation to Raed Milhem for his generosity and his faith in the NAAAEA.
The late Mohammad Ayyash Milhem was born in Halloul, Palestine, in 1927. He was an attorney and a writer. Throughout his adult life, Mr. Milhem was civic minded leader and a champion of human rights. He will be missed and long remembered.
Bilal Almasri
Founding President