Founder of Texas AAAEA Honored as ASCE Fellow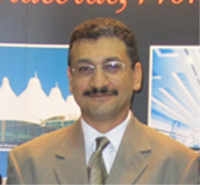 Congratulations to Hosam Salman, P.E., F.ASCE, a pavement and geotechnical engineer with over 23 years of professional experience in analysis, design, and management, has been named a Fellow by the ASCE Board of Direction.
Hosam is the founder of two chapters in Texas (Houston and Dallas) and has served on the national executive board for many years.
More information about this can be found at the following link:
http://news.asce.org/founder-of-texas-arab-american-engineers-and-architects-association-honored-as-asce-fellow/
Congratulations again to Hosam.