From the President's Desk – VII – 1
Dear AAAEA Member,
Now with the start of a new year, and as we enter our second official year as a national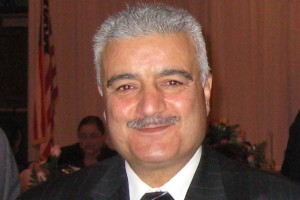 organization, and after a new national board been elected last November, it is the time for the organization to form its national committees to provide the services expected and start moving the association forward.
Each national officer was assigned a task in the first conference call the national board held this month. The national committees must start conducting its work in order for this board to meet the expectations of our members. Again, committees are the backbone of any successful organization.
I am pleased to share with you that the IT committee and publication committee have been formed and held their first conference call. Other committees are being formed.
Also, it is my pleasure to share with you the significant progress on the new national web site. The Fifth Generation National AAAEA Website
National IT committee has been hard at work over the past two months revamping and rebuilding the National AAAEA website and all its chapters under new platform based on WordPress® content management system.
All the accomplishments at the local and national levels were due to members volunteering their time. This association is based and structured around volunteering.
I encourage each and every member to volunteer some of his/her time to advance the mission of this great association. Your colleagues need your help. Your community is need of the volunteers.
I want to conclude by reemphasizing that, only with hard work, commitment, and teamwork can we build on our progress, and achieve our goals of providing outstanding services to our members.
Until we meet again, I wish you all the best.
Together we can go further!
Bilal Almasri